Oway smoothing cream is the perfect product if you are in need of some hair revitalisation!
With their farm in bologna, Italy, Oway are able to ensure that the ingredients in their products are the highest purity and quality.
Smoothing cream will place moisture in to your hair and prepare your hair for heat for all who love to use straighteners, heated rollers and tongs and has the ability to tame even the most unruly hair.
This beautiful product is rich in anti oxidants and vitamins and because of this, it has the most wonderful refreshing action on your hair as well as preventing dehydration, creating mirror like shine and hair as strong as Hercules.
The organic rose in the smoothing cream will make your hair produce the most heavenly scent.
Because this is one of my favourite Oway products for when I am trying to create a smooth blow dry or sleek finish on my own hair, which is usually quite wild and curly, I feel that I should shout this from the rooftop of Love Hair as Oway smoothing cream is truly an incredible product.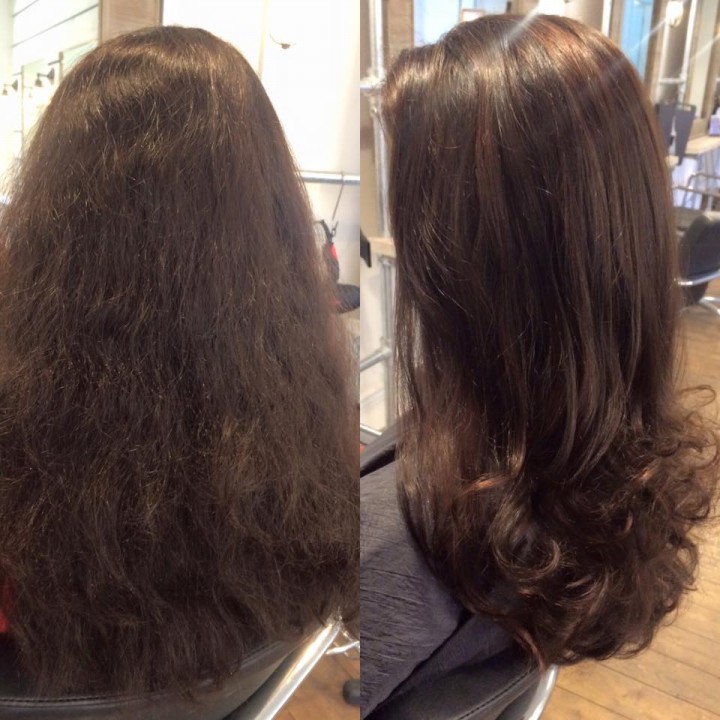 Organic way is the first professional haircare line based on zero mile biodynamic extracts, micronised plants, hydrolates and essential oils.
With their farm in Bologna, Italy, Oway are able to ensure that the ingredients are of the the highest purity and quality. Oway also choose to carry out these procedures following a strict calendar, mainly dictated by lunar cycles, according to special rituals, which give the crop energy and guarantee that all of their products contain functional active ingredients ensuring that you have the best possible care and products for your hair.