CONSULTATIONS
Whether discussing your cut or colour we believe in the importance of an in-depth consultation. This allows us to listen intently to your needs and desires, so that we may deliver the best advice to work with your hair, skin tone and best features, respecting you as an individual and respecting the health of the hair.
Without exception a skin test must be carried out 48 hrs prior to any colour service
All consultations are complimentary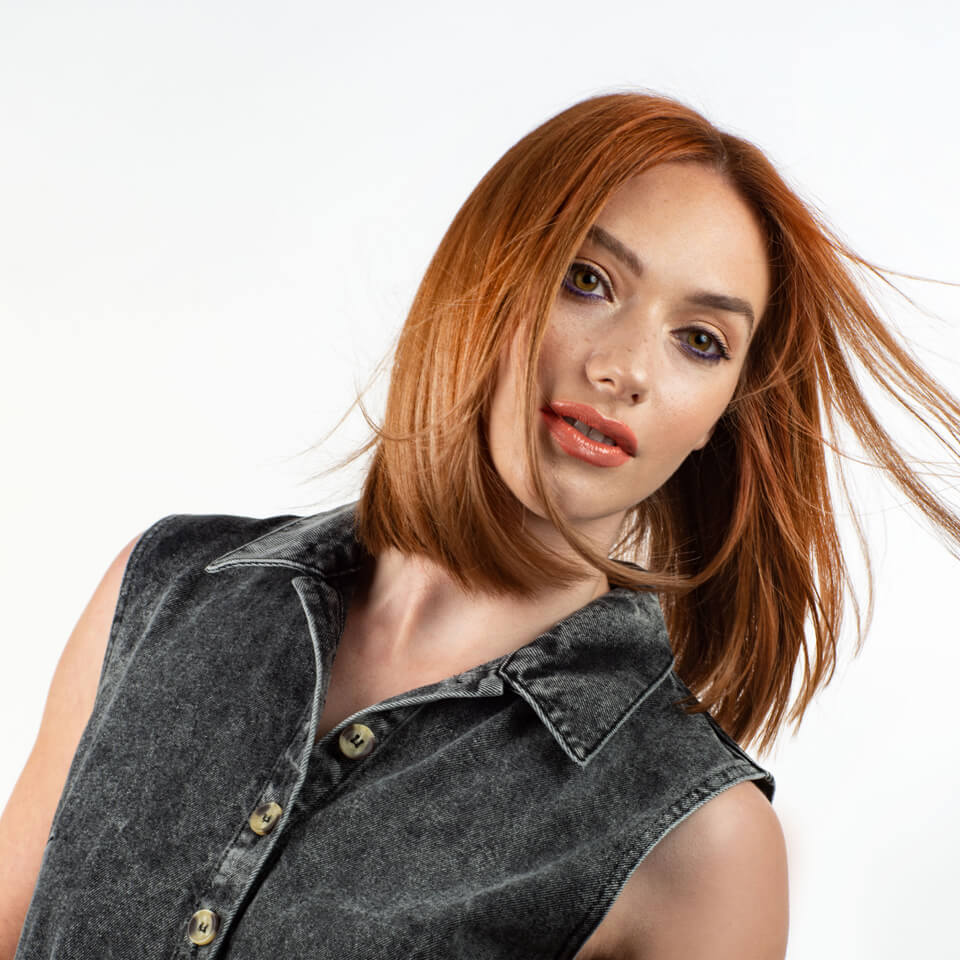 STYLING
Your cut will always be created for you as an individual.  Great hair begins with you the client.
We will work with your unique features, hair texture, lifestyle and commitments, whether you prefer iconic, effortlessly chic or simply fluid hair, together we will define your personal style.

LOVE HAIR COLOUR
Our colourists are renown for their colouring techniques and eye for tone. We have spent years perfecting our unique colouring process where maximum care is taken to deliver exceptional results. We specialise in blonding to ensure perfect tone and we only invest in high-quality products to ensure the hair is nourished while being coloured.
Oway Hcolours revolutionizes salon colour treatments. The illipe butter protects and reintegrates the hair stem leaving hair soft and shiny and hydrated. It is the first nourishing ammonia free colouring system with biodynamic and organic oils, activated with fluid illipe based butter developer. Hnectar boasts a greater, glossy plumping restructuring effect due to the vitamins and cotton proteins is also PPD free.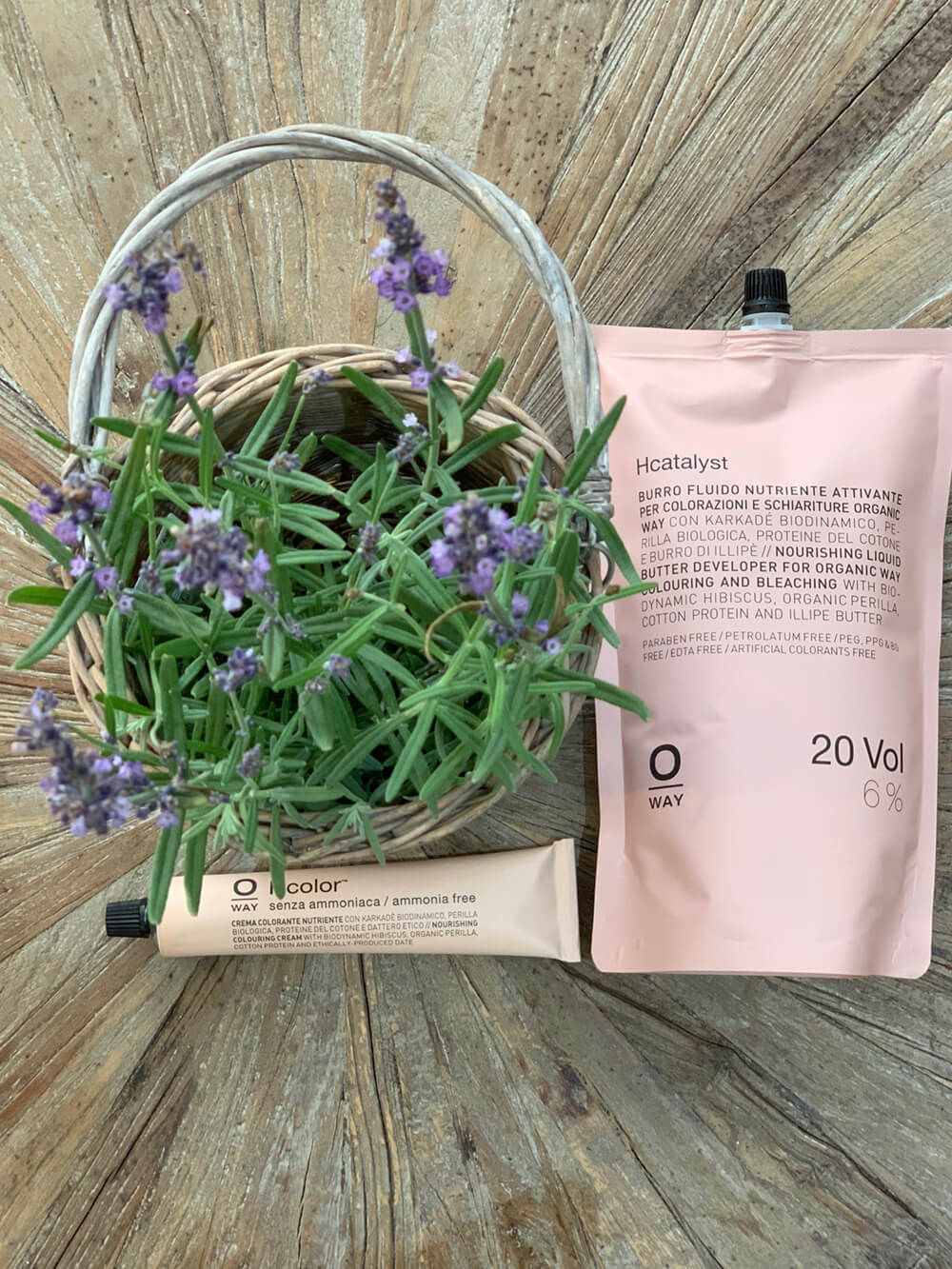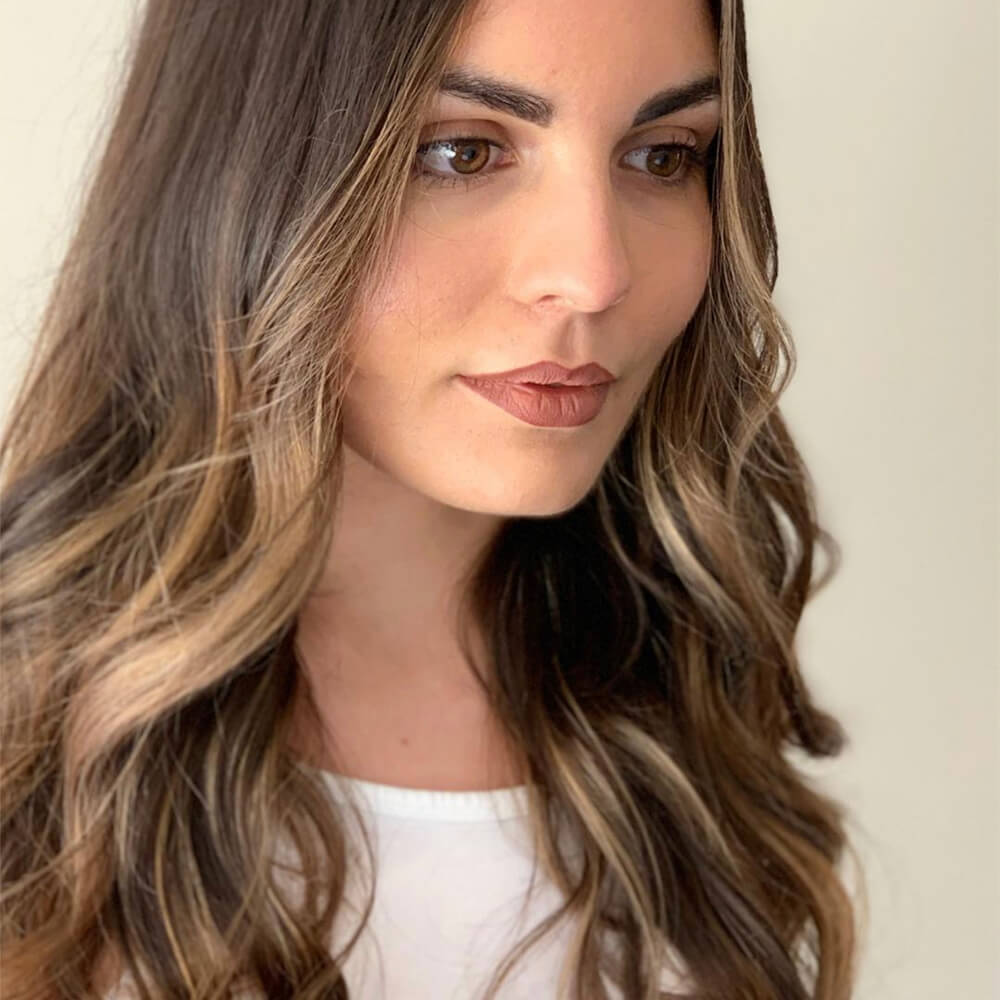 BALAYAGE
Balayage is a French word meaning to sweep or to paint. It is a freehand colouring technique that grows out softly to create a natural look.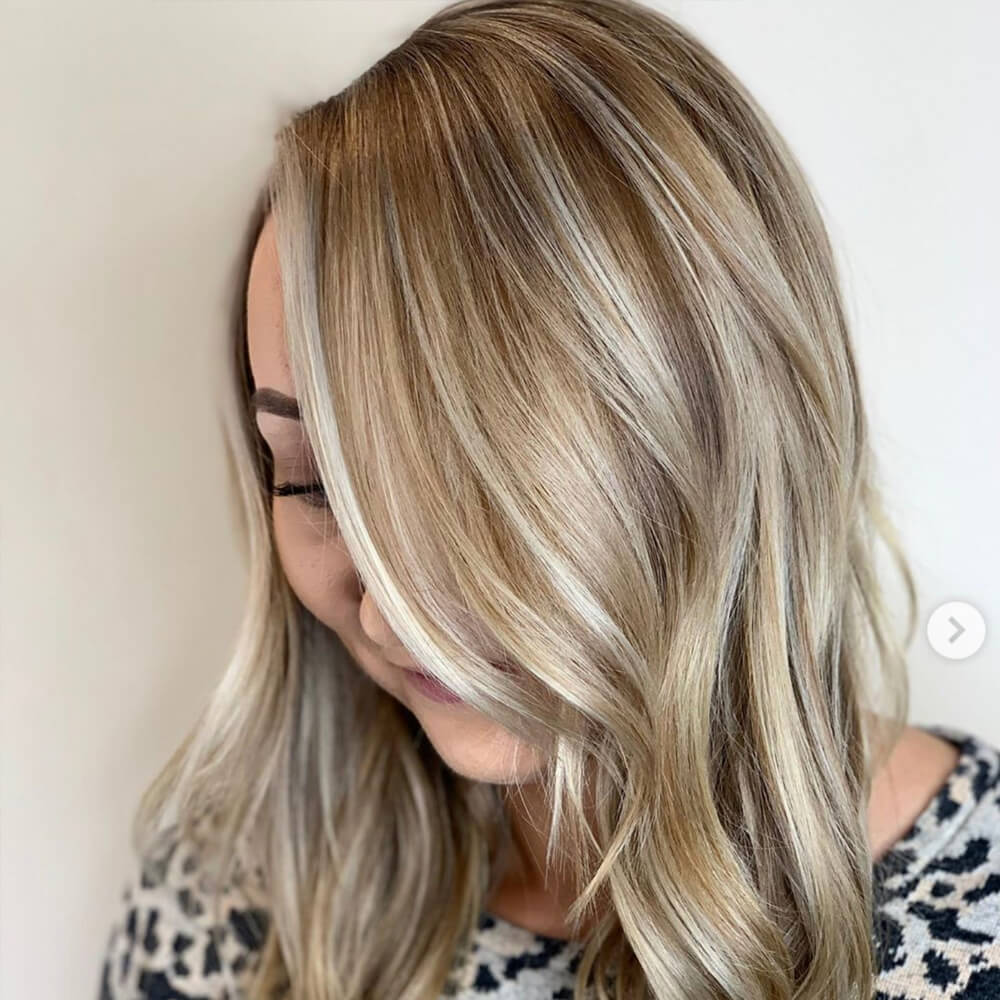 FOILYAGE
This is brighter bolder take on Balayage. This is more for clients wanting more colour.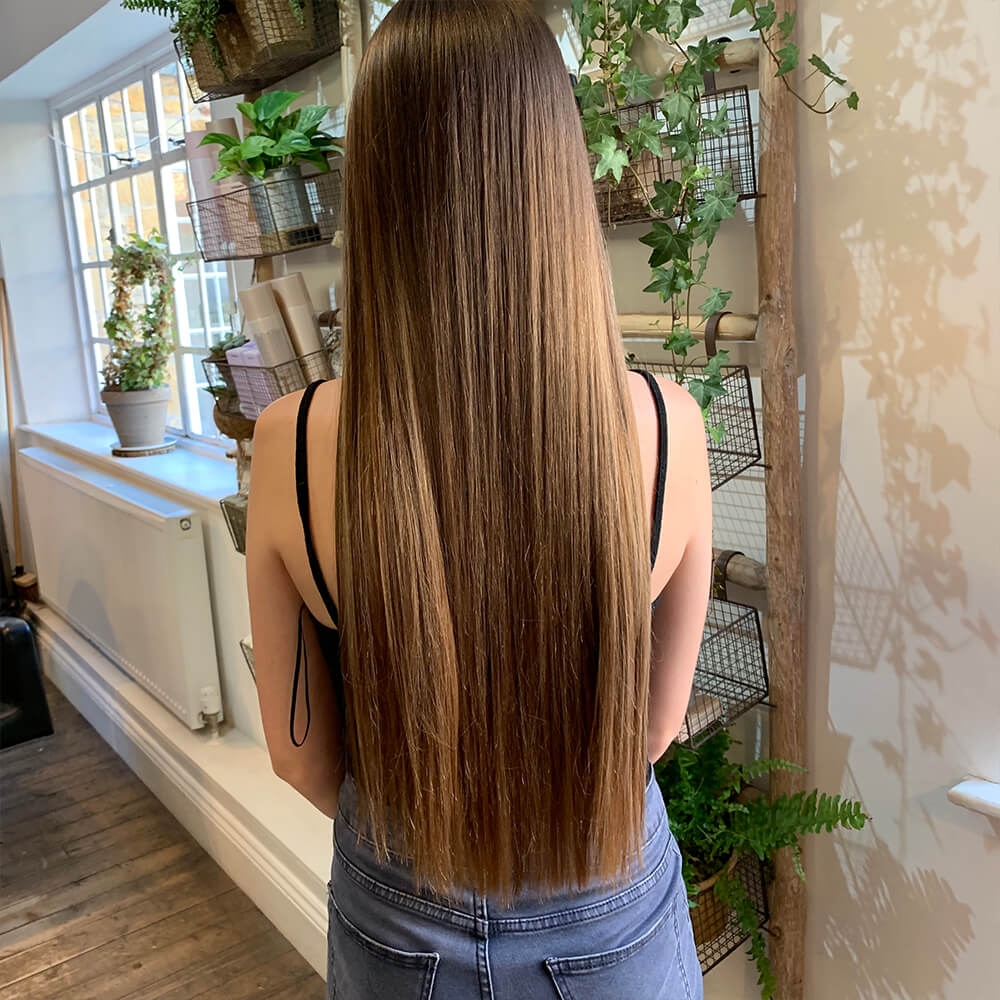 COLOUR BLENDING
A seamless colour transition, a deeper root into a lighter end colour, or a different colour.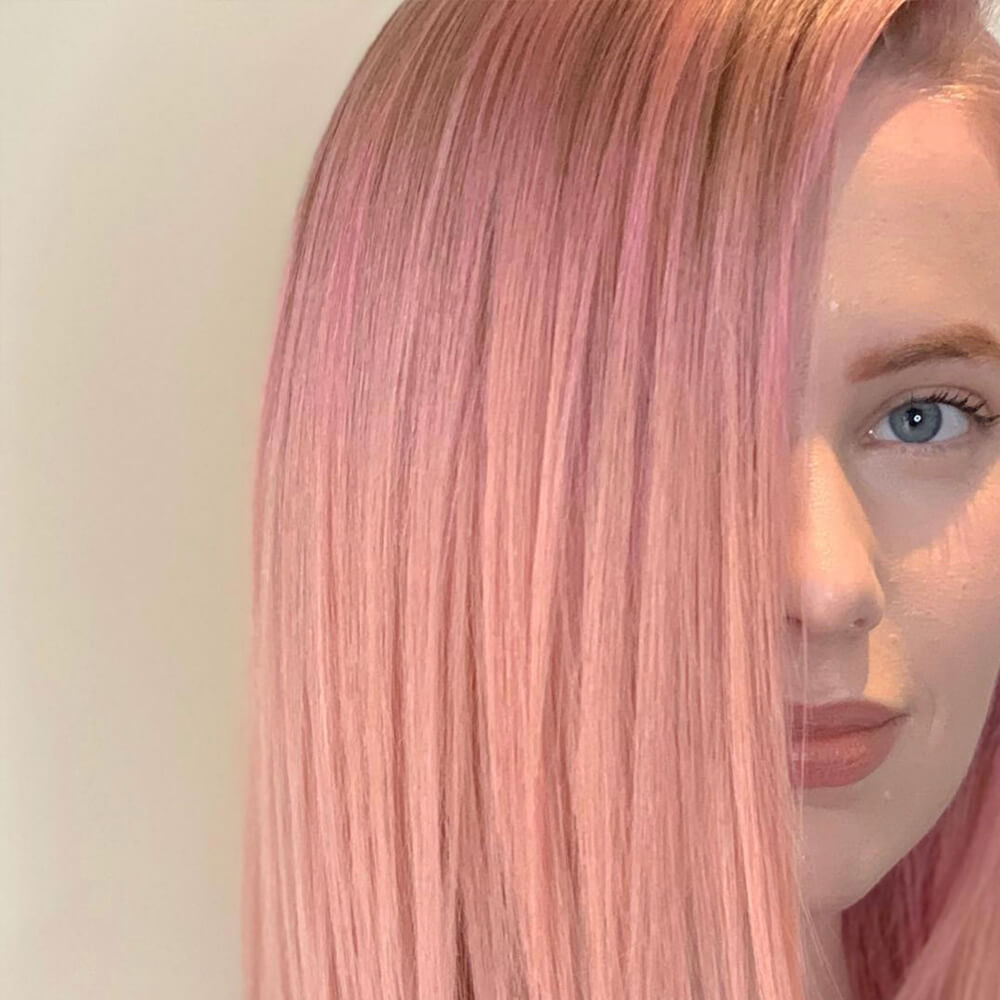 BLEACH AND TONE
This is either a highlighting or on scalp service and then toning to create the desired blonde you want.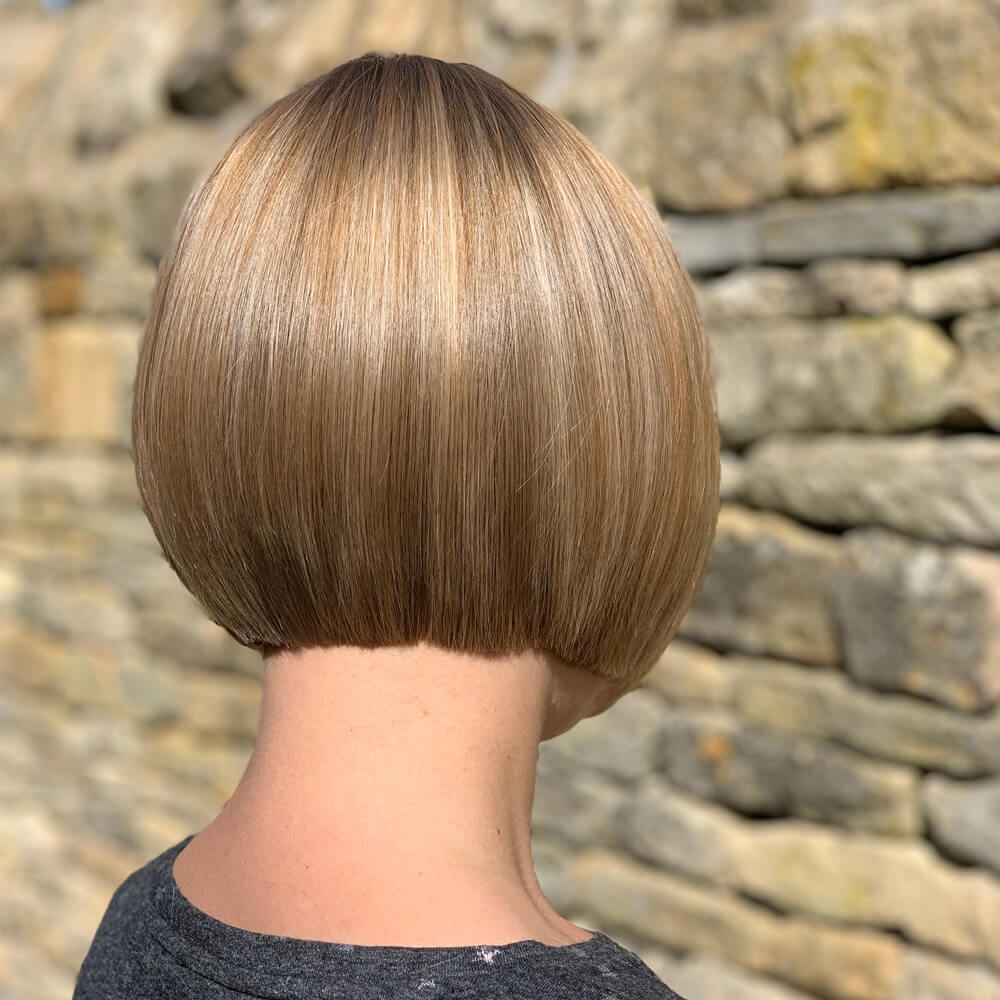 HIGHLIGHTS
This a process of separating the hair the enhance colour and leave some natural in-between foils.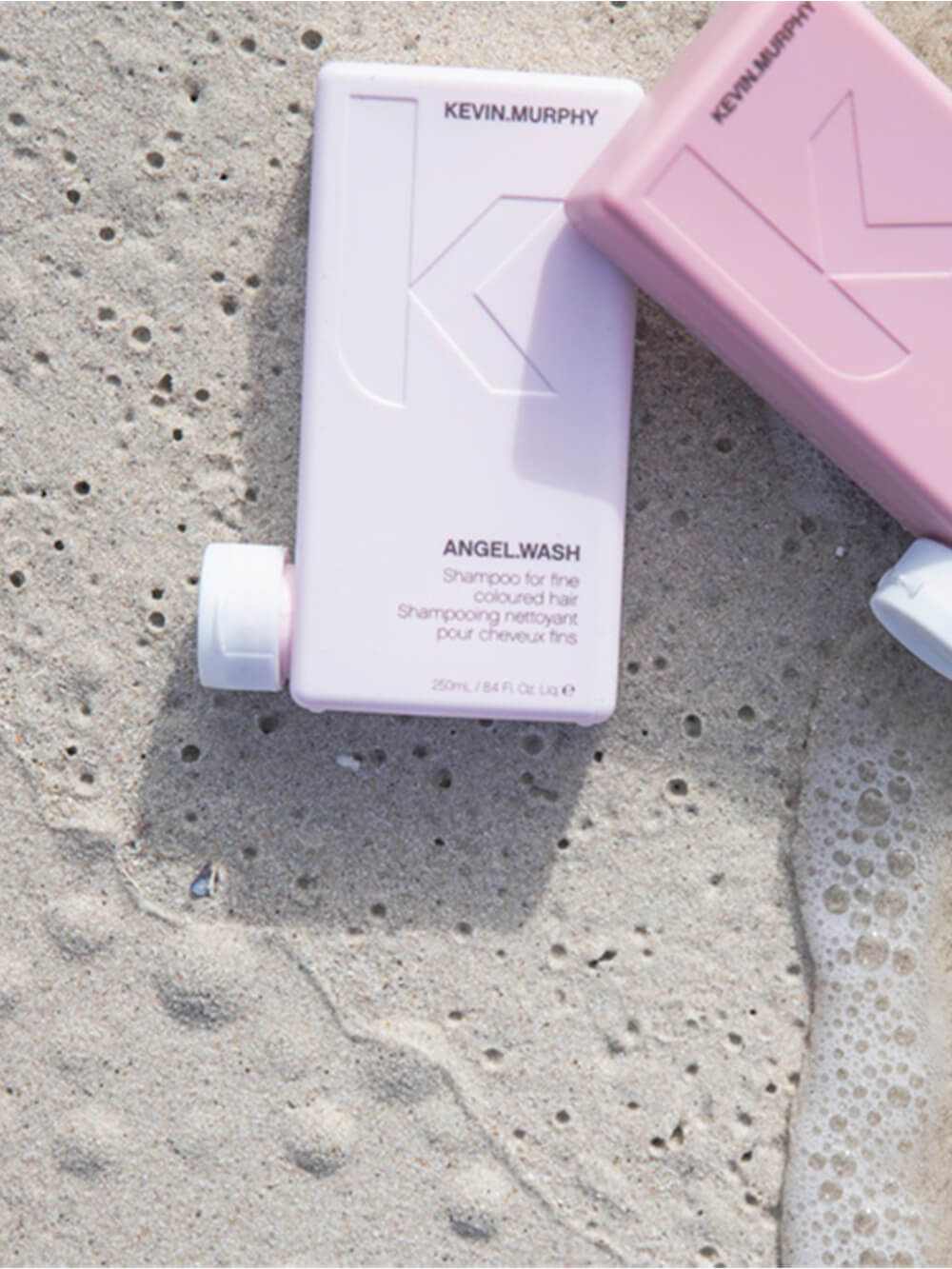 HEAD SPA / TREATMENTS – BEAUTY WITHOUT CRUELTY
We use products formulated according to green chemistry with a high concentration of essential oils and bio dynamic ingredients, fair trade and PETA certified.
Reconstruction Protein Masks

Maximum Nutrition & Hydration

Densifying & Growth Stimulation
If you would like to give someone special a treat, then we have gift vouchers available for purchase.
Your well being is important, therefore you will need to be skin tested 48 hours prior to your colour.

WEDDINGS
Our Bridal team is available to visit you on location in Broadway and local communities within a 10-mile radius. Alternatively, we can offer you exclusive use of the salon for large parties with a variety of local outlets to request a delivery of breakfast or lunch.
All bookings must be made via email or telephone. Price on application.
"Superb as usual. Came out feeling revived and on top of the world. Always an amazing welcome and made to feel special. A very busy salon but nothing stops the experience being wonderful. Thank you LOVE HAIR."
"I love the cut – literally 2 people have asked me this afternoon if I have had a facial or age treatment as my face looks more youthful. I am really grateful for your comments and help with suggestions – excellent service."
"Gabbie was amazing! Full of great advice when I really didn't know what to go for! She got me passed full fringe fear!!!!! Brilliant aftercare advice also. Thank you"

BOOK AN ONLINE APPOINTMENT NOW
Should you wish to cancel or rearrange a scheduled appointment we would ask to be given a minimum of 48 hours notice.