SALON TEAM
Following a move to the Cotswolds to work with one of the first organic product ranges in the UK, both Deborah and Kate formed a strong friendship, sharing a love for superb contemporary styling and organic, eco-friendly products. Together they journeyed to London to contribute to various high profile photo shoots and were invited, along with a hand-picked team, to train with Kevin Murphy and his team as session stylists.
Kate's love of beautiful hair began with the advent of a new generation of styling tools, allowing her to show her clients how to experience fabulously styled and fashion forward hair that they can recreate day after day at home. Her childhood love of the natural world has inspired her passion for using natural, organic, high quality and eco-friendly ingredients to nurture gloriously healthy hair and her skill as a stylist shines through her beautiful, contemporary colour and styling. Kate had the opportunity to work alongside leading lights in the industry, such as Lisa Shepherd (10 Years Younger – Channel 4) and Jamie Stevens (X Factor – ITV). This media exposure led to Kate being invited, along with a hand-picked team, to train with Kevin Murphy and his team as session stylists. All this talent and experience allows Kate to bring together the right products, the perfect cut and the best colour to get incredible results for you both in the salon and at home.
From the very beginning, Deborah's vision has been to create a salon which blends aspirational, contemporary and achievable style with the best quality, ethically sourced and organic products she could find. Her journey began at the legendary "Raymond's" salon in Birmingham, where their unique approach to creating timeless, long lasting style and colour, inspired her lifelong love of beautiful hair. Deborah's long standing passion for natural, organic and cruelty-free products has led her throughout her career to learn about and source clean, high quality and ethical ingredients and to show others how they can use the natural world to create hair that is both healthy and beautiful. Deborah is also a graduate of the Vidal Sassoon Academy and has gained a colour masters degree, and she uses all this experience to really understand your story and the journey you are on when you enter her salon.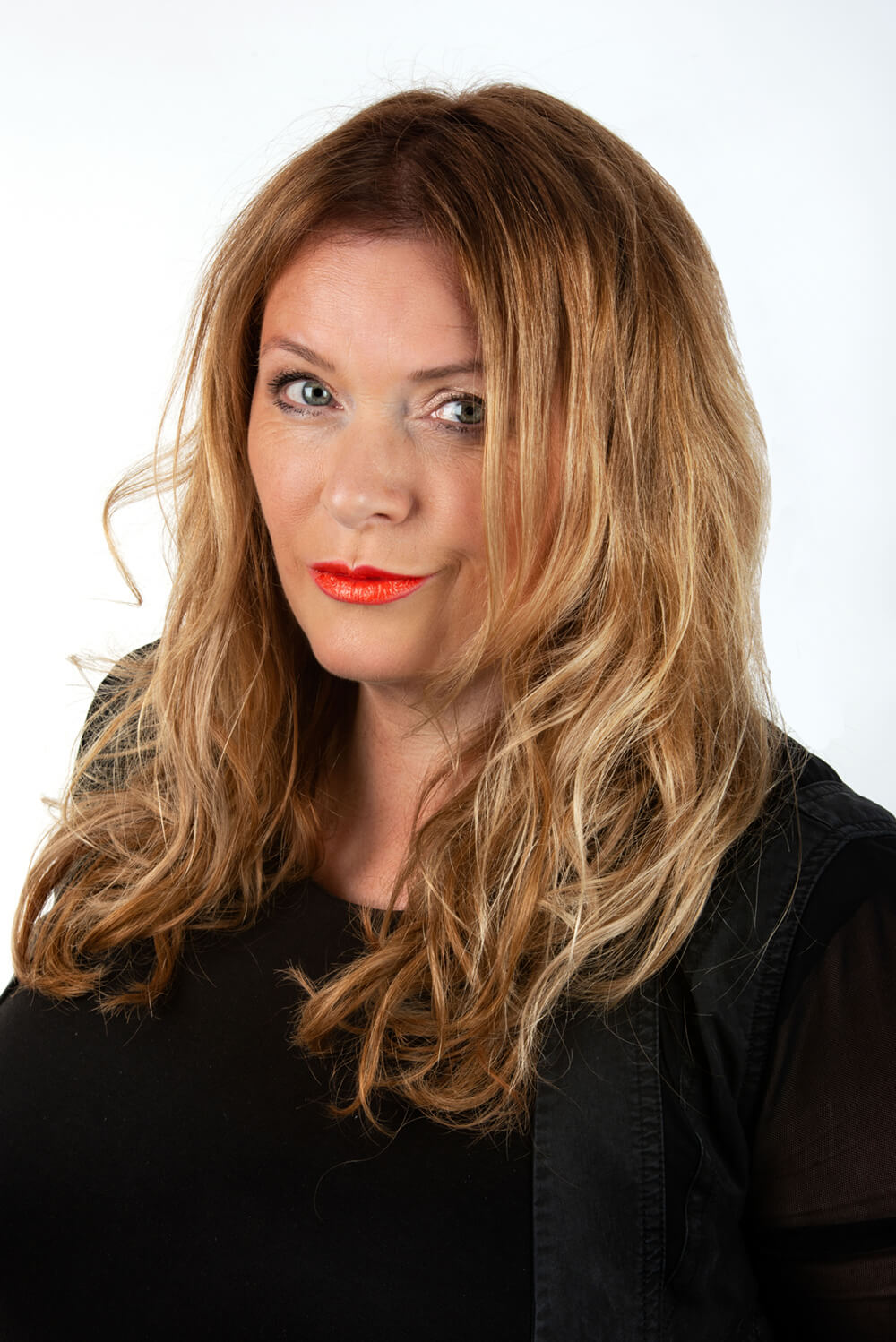 DEBORAH
DIRECTOR
Deborah passion is Passion… she can get a bit obsessed! But this means she makes a lot of things happen. Her favourite pass time is creating soft, beautiful, healthy natural-looking hair colour that brings out the best in you. When it comes to cutting she has an eye for working with the natural texture, creating a look you will be able to love and style at home. But if you want BOLD? She loves bleaching too. You can relax knowing that maintaining your hair quality and integrity is priority. And that's not all – she is great at putting hair up too!
Deborah is co-owner of Love Hair, business administrator and chief organiser.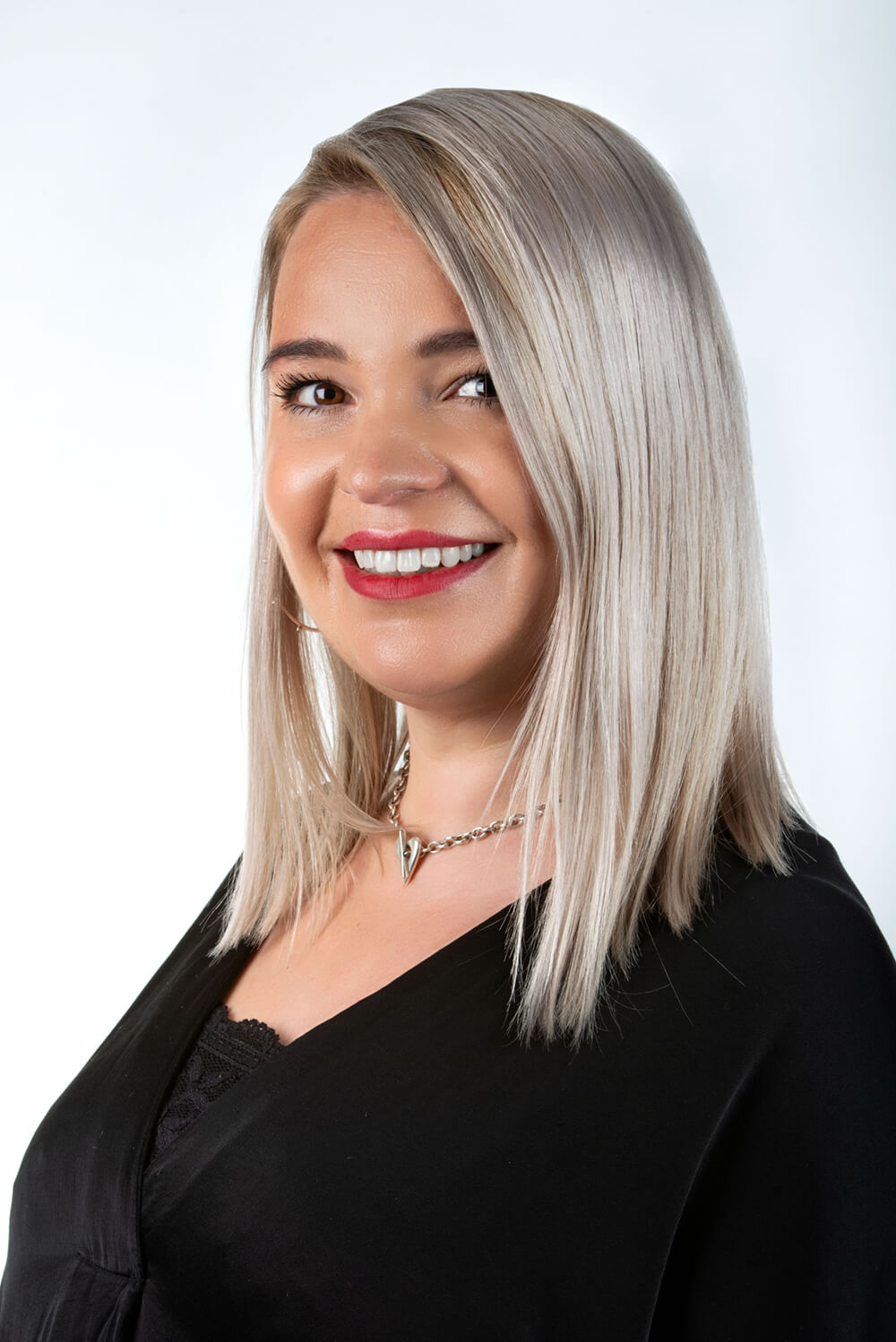 KATE
DIRECTOR
Kate has a laid back demeanour, but in fact she is quite demanding, sharp witted,competitive and has a really cheeky sense of humour. Which ensures she delivers the best! You are in the most excellent hands if you want perfect highlights, seamless blonde or a 'super sharp' bob. And In case you want more… Kate is our chief 'extensionist'. So more Hair, more length, more blonde.. she can offer it all! Kate's creativity is endless as her passion for all things new and beautiful.
Kate is co-owner of Love Hair, creative director and social media specialist.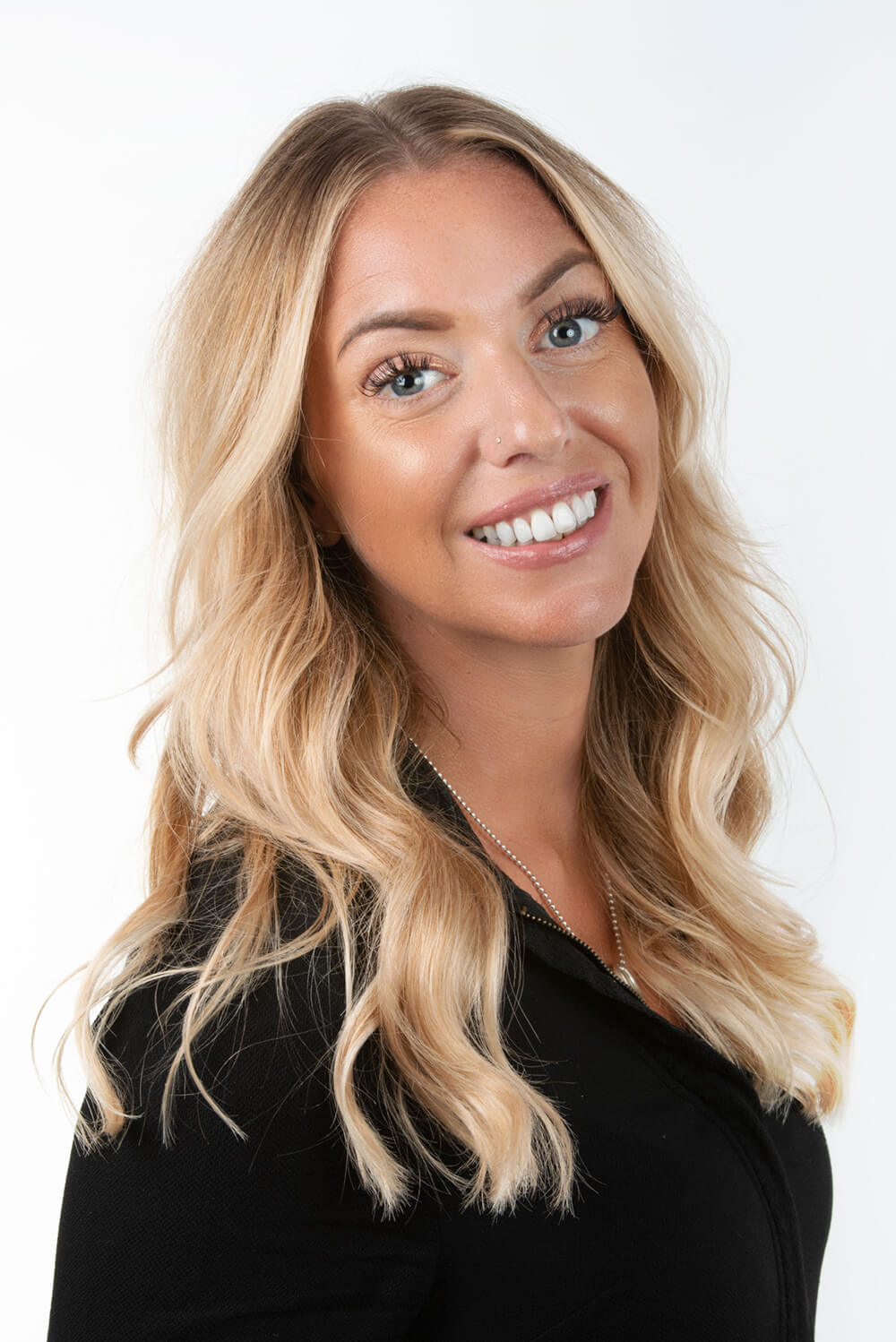 LOUISE
DIRECTOR
With over 15 years of experience you can feel comfortable that you've not only booked with someone who knows what they are doing… but you'll find Louise's positivity is both enchanting and relaxing! You're in safe hands with her whether it's long, short or a colour transformation you're after. Louises creativity doesn't end there she is also a great barber.
Louise also has a particular talent for imitating any language, and making them ALL sound Welsh …!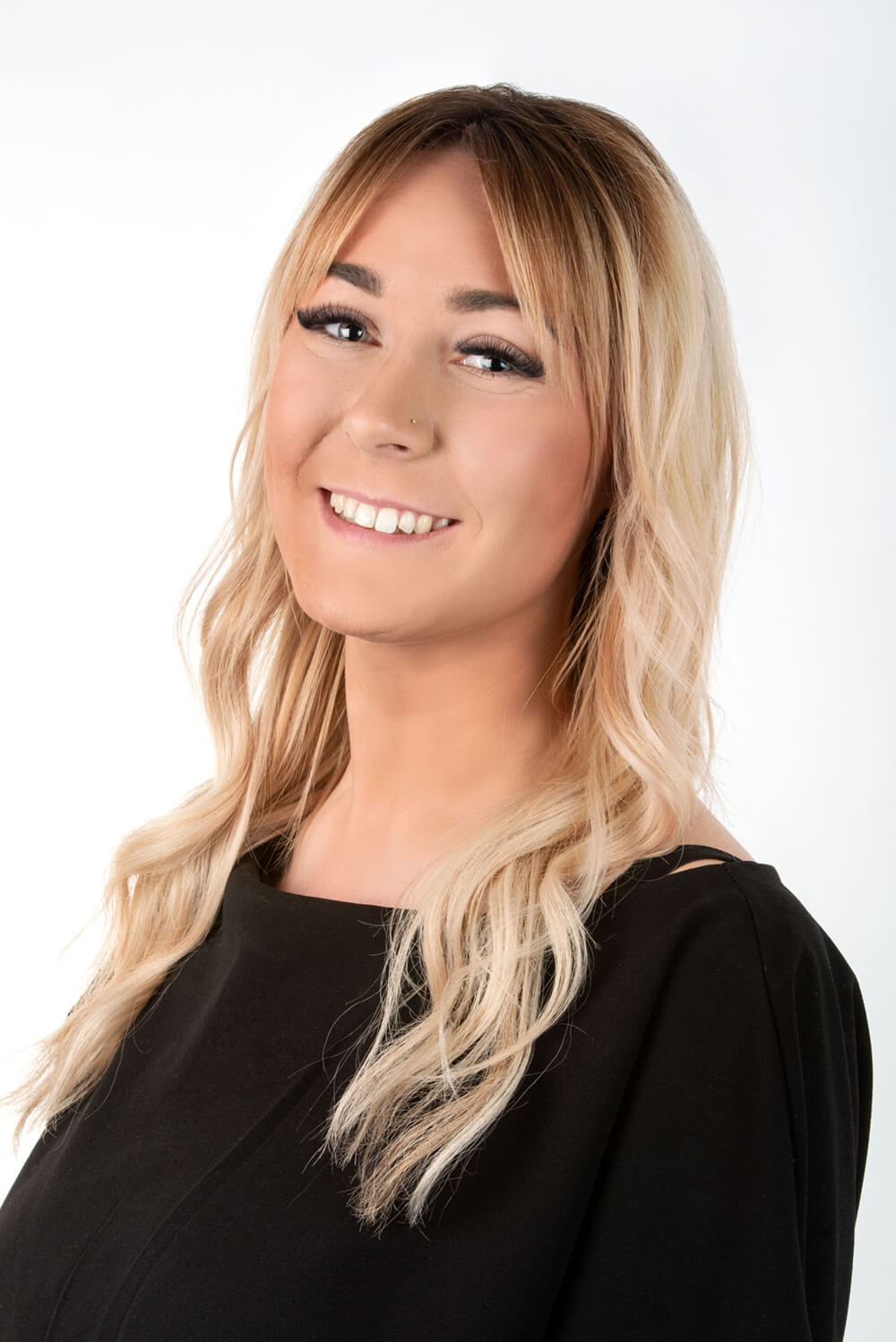 BETHANY
SENIOR STYLIST
Beth is our very first home grown stylist, teaching her all that we know was not only a joy but an easy task. Beth is super keen on colouring, hi-lights and balayage are her passion. Most importantly she is a really good listener. You know your consultation will be thorough, she believes in giving you time and care, making you feel at ease and comfortable in her hands. Beth has just delved into the world of hair extensions – so watch this space!
Beth has such a penchant for blonde hair colouring that even Elvis her pug is a blonde!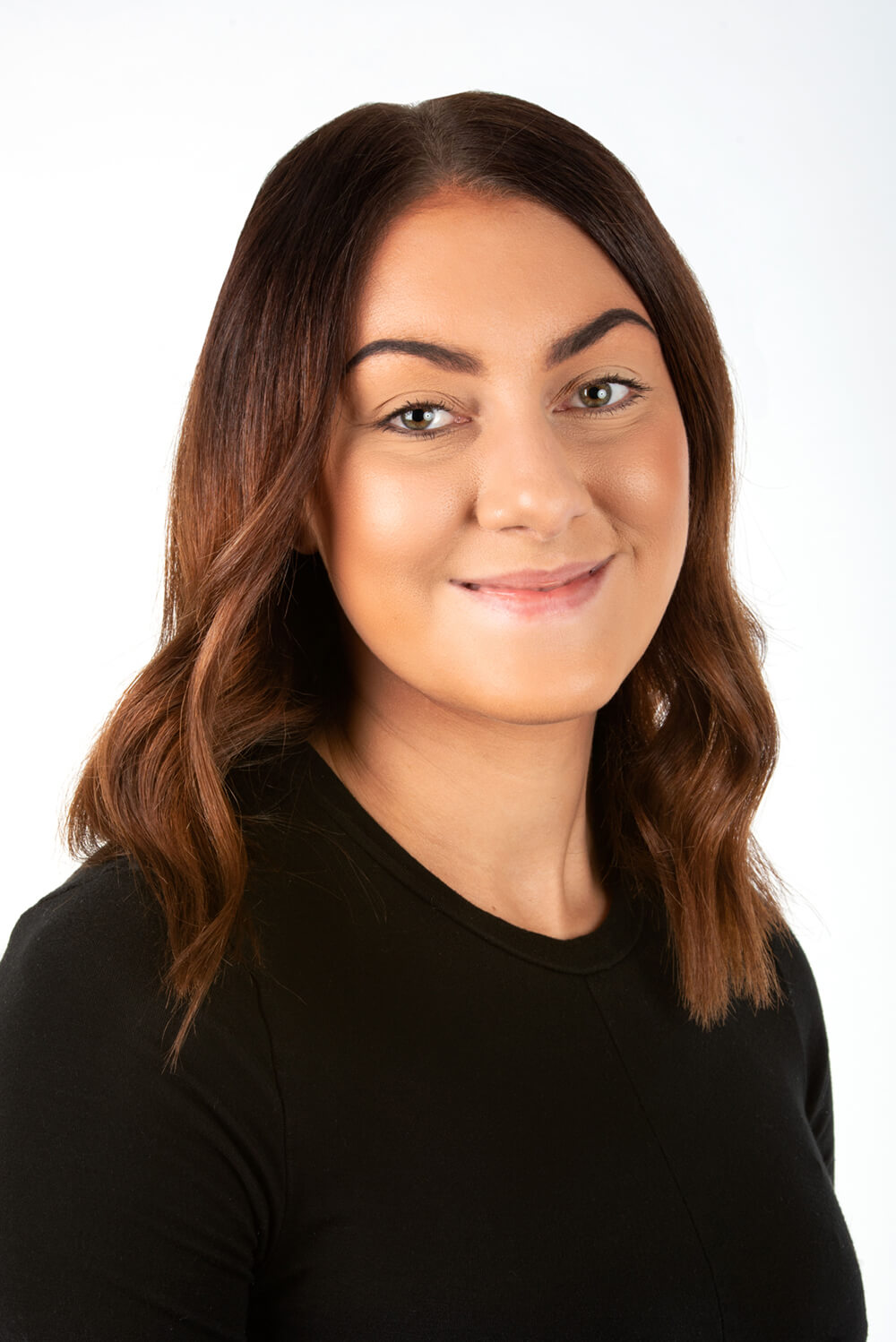 GABRIELLA
STYLIST
Gabbie is our newest stylist, however, don't let that fool you. She has an inner calm that immediately puts you at ease, coupled with her charming professionalism you will have no fear making life-changing decisions on your hair with her. Gabbie has excelled at her training and produced amazing colour work.
Her passions are; short hair, big blow drys and skin fades…. she loves her barbering.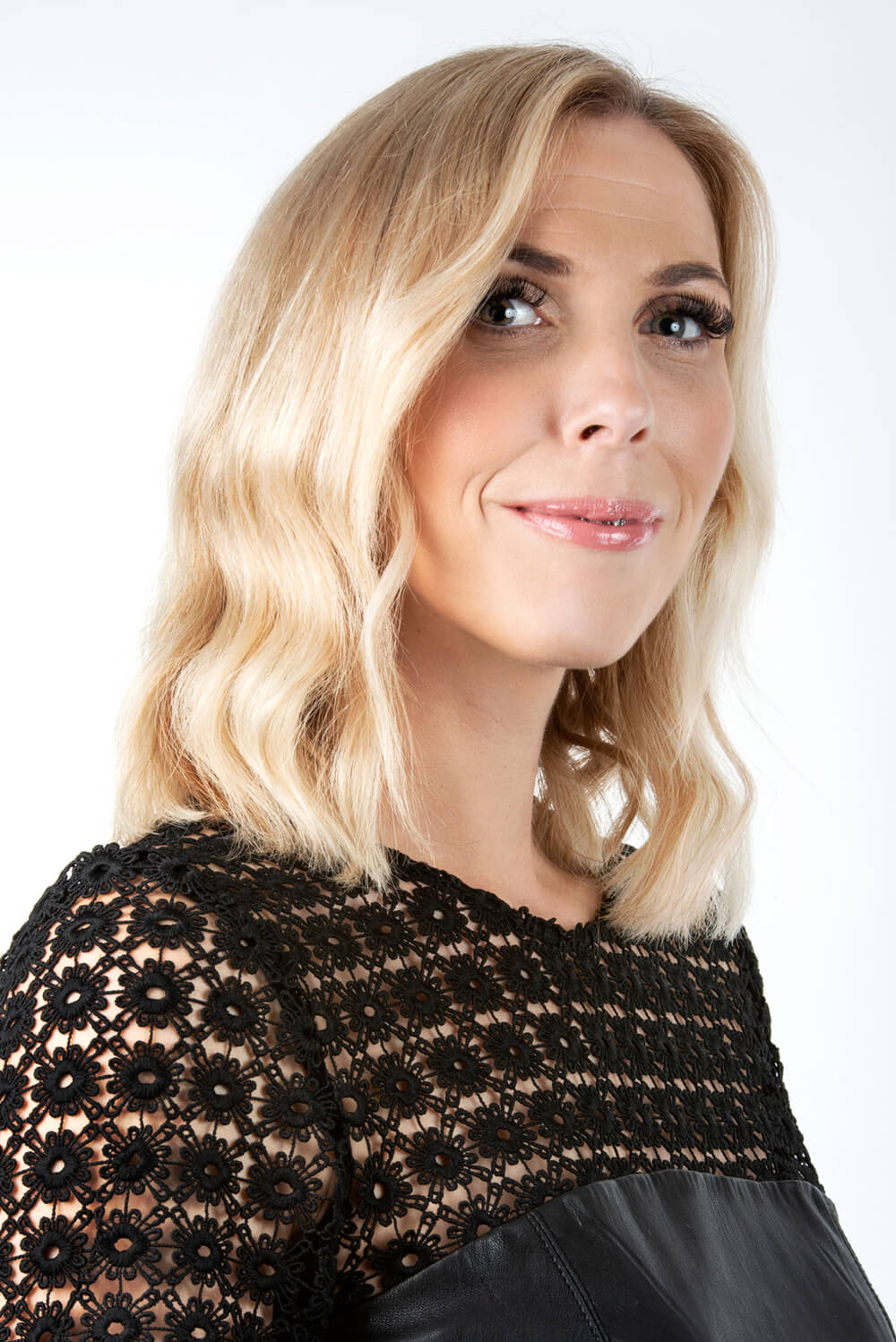 EMMA
RECEPTIONIST
If we had an award for woman of the day, Emma's life would be full of trophies. Not only does she organise us and deal with a daily list of extras, but she is always there for you. Emma is the first point of contact for our clients. Emma is super calm and always does her best to accommodate your needs resulting in a smoothly run relaxing salon!
We ALL need an Emma x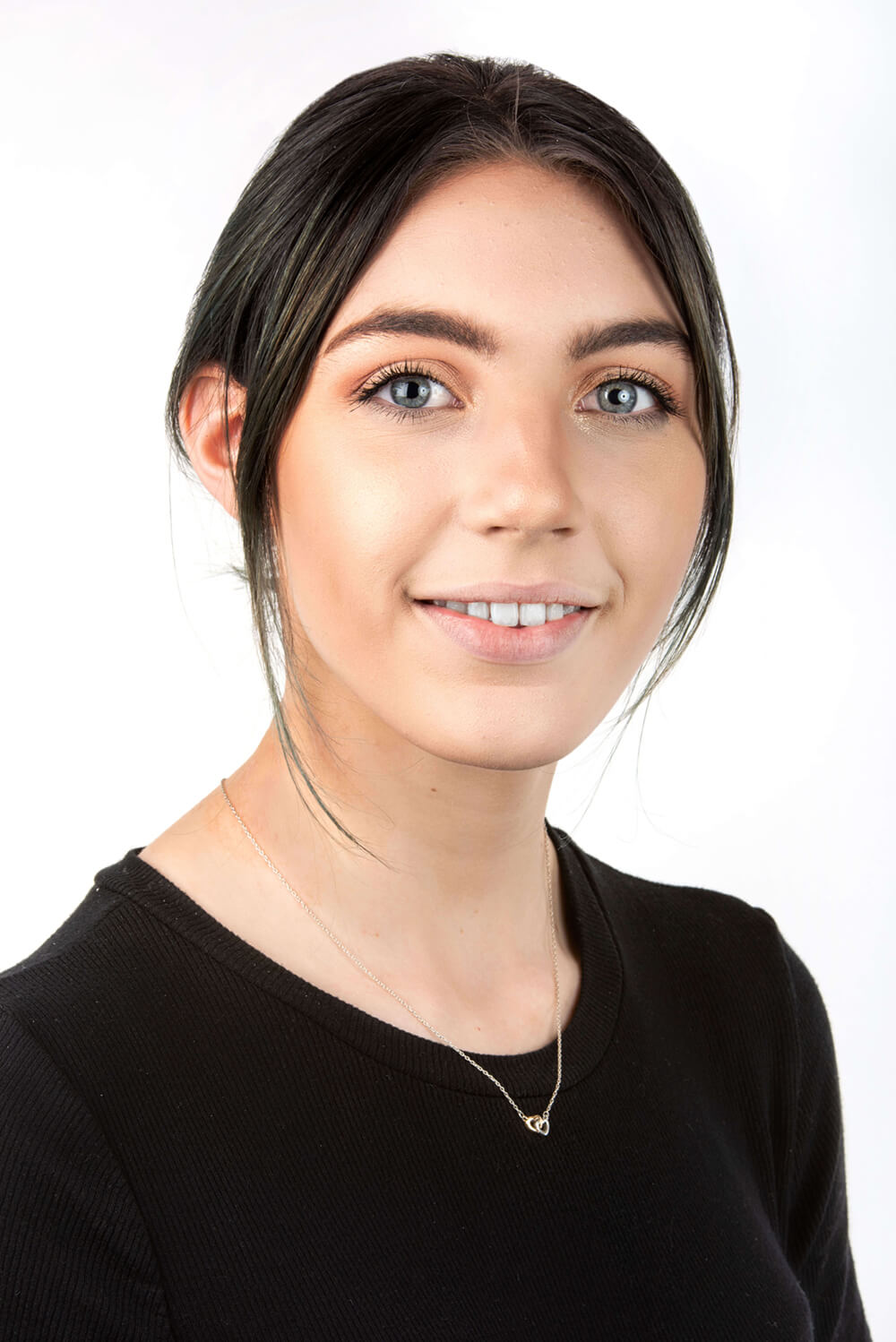 MEGAN
Meg is a shining star and head assistant. She has recently qualified with her Kevin Murphy session salon team x
And thoroughly embraces her training. We look forward to her next achievement.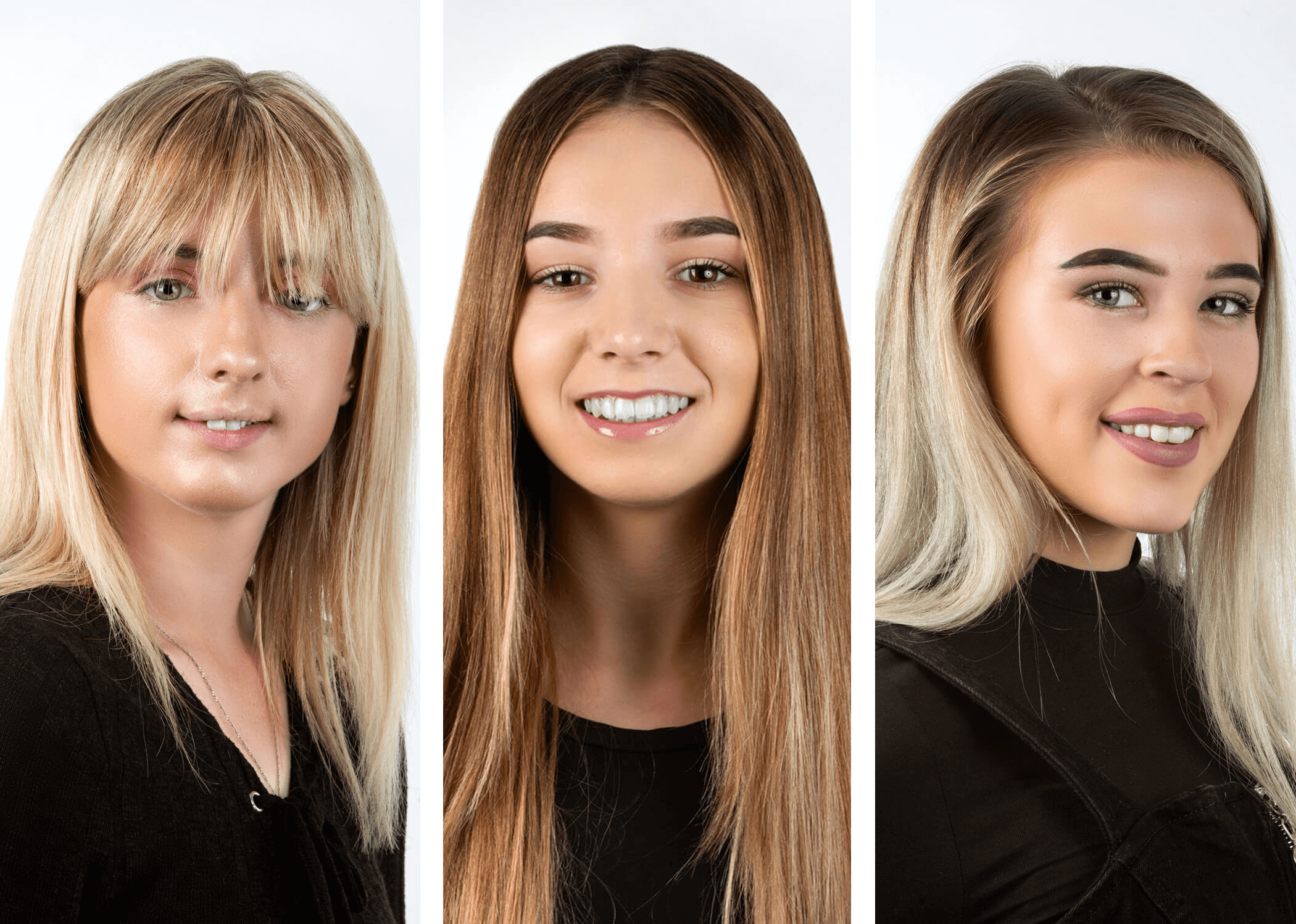 CHLOE  ALISHA  MILLY
Chloe, Alisha and Milly are our new team of assistants. These girls are fresh out of school and super enthusiastic. They are proud of their massage techniques but welcome your feedback. It helps them learn and grow.
The Love Hair team use top performance products, so you get the best on going results from your hair and you can feel confident that the ingredients will be kind to you and the planet. Being part of the Kevin Murphy session salon team enables the team at Love Hair to stay current in all aspects of hairdressing and therefore keep you feeling fantastic.
"Another wonderful experience at Love Hair. Gabbie spent lots of time making sure that my colour and cut were correct and I am thrilled with the result. Looking forward to my next visit Thank you so much to everyone for making me feel pampered today."
"Thank you Katie I am absolutely thrilled with my drastic chop. You really took the time to listen to what I wanted even though I didn't really know what I wanted!"
"I have always hated having my hair cut – until I found Love Hair! I always leave feeling relaxed, happy and confident thanks to Beth and the team. I love that the products used are all ethical and organic and I wouldn't go anywhere else. Thank you!"